Ideally located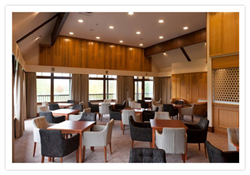 If you are a business looking to entertain clients, have keen golfers on your staff or would like to make use of our first-class facilities, then we offer attractive corporate packages. BSGC is ideally located on the north east corner of Bishop's Stortford, with easy access to the M11 and Stansted Airport, and with extensive on-site parking and plenty of room within our clubhouse to hold functions, board meetings, seminars or business lunches, we could become your perfect business partner. Our upstairs Gilbey Bar (pictured) has just been refurbished and we have all the equipment on site to assist with business presentations.

Corporate membership & sponsorship opportunities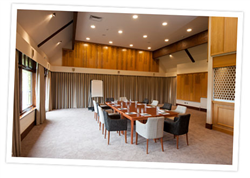 Our membership packages give your company access to play the course Monday-Friday with no entry fees charged, while one option also allows play at the weekends after 1pm. And it's up to you how you choose to make use of this, whether as an incentive staff offer or treating clients to a round of golf.
There are sponsorship and advertising opportunities for your business included as part of the deal along with the use of our function rooms.
How can I find out more Information?
For more details or to register your interest please call our office on 01279 654715, email us at office@bsgc.co.uk or complete the contact form