A team for all seasons
Simon Sheppard heads the BSGC Academy and runs the Pro Shop.

With a fantastic team working alongside him, Simon can offer first-class coaching, custom fitting and give you all the support you need to ensure you get the most out of the game.

Whoever you ask in the Academy and Pro Shop you can be assured of polite, prompt personal attention and a focus on your needs, to improve not only your game, but also your enjoyment of the game," he says.

Whether it's the basics of golf, tweaking your swing, offering advice on equipment, custom-fitting your clubs, helping you with a ruling, or just offering a bit of moral support when the 'golfing gods' seem to be against you, there is always someone in the team ready to listen and offer guidance."
Simulator Upgrade
New software has been added to the simulator. This Winter you can now play courses such as Augusta, Sawgrass and Beth Page Black in the warmth of the shop.
Telephone: 01279 651324
E-mail: bsgcacademy@gmail.com

The Bishop's Stortford Academy team:
Simon Sheppard, Head Professional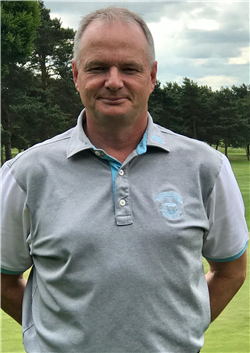 Having been a professional at Hollinwell Golf Club, Notts, and a number of clubs in the local area Simon found "home" at Bishop's Stortford Golf Club in 2000. He worked here first as an assistant professional during which time he won the PGA Assistants Matchplay tournament in 2002. In 2004 he took over as Head Professional. Living locally with his wife, Pauline, and their four children Simon is proud to represent the club and town when making appearances on the regional pro circuit.
David Rickwood, Coach and Custom Fitter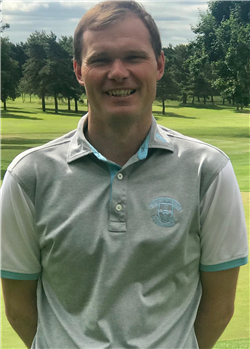 Dave is part of our full time coaching team, assisting lead coach Graham to ensure everyone is catered for. He has vast experience as an amateur (+3 handicap) and is a winner as a professional. Dave also works as our expert custom fitter, he is qualified with all the major companies.
Graham Stone, Class AA PGA Qualified Professional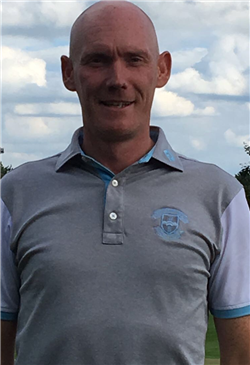 Graham has worked within the golf industry for over 20 years. He turned professional in 1996 and became PGA qualified in 1999. He is an enthusiastic and vastly experienced golf coach with a great understanding of all aspects of the game. He believes in personalizing each lesson to the individual's requirements and his extensive knowledge allows him to keep lessons as simple as possible. He has a proven track record of helping golfers of all ages and abilities to improve and takes great pleasure in seeing others enjoying golf much as he does.
Pauline Sheppard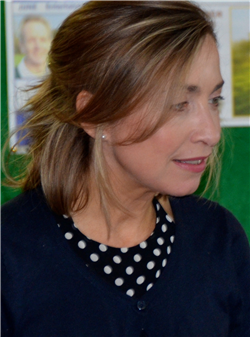 Pauline makes sure that everything in the Pro Shop runs smoothly and that our growing range of golf clothing, footwear and other gear meets what our customers are looking for, with a particular eye on the needs of lady golfers.
Mark Stokes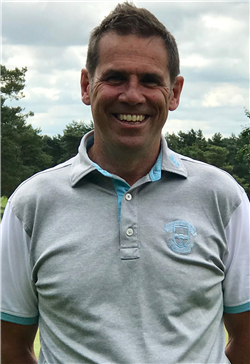 Mark has been a PGA professional for over 30 years. During his career Mark has been an European tour card holder /an Essex county coach and PGA trainee of the year. County and region captain and prolific winner of pro ams in the East region. Mark will assist Simon and his team in maintaining the high level of service for the members and Bishops Stortford Golf Club, while coaching and competing in the East region and national tournaments.